Update for NNOC member organizations — News and ACTION
Please let your members know that task forces are implementing the strategy to get Cuba #OFFtheList
Check out the NNOC Escalation Arc and then please sign up for one or more task forces https://docs.google.com/forms/d/1KQlz8tlfF1tIF17cfCCaklFtIvERQ4Z_7aJTI4xaNo8/edit to take it off paper and make it a reality.
Please watch for an email soon with applications for the International May Day Brigade April 23 to May 7 and new fundraising options.
Next SSOT meeting February 9 at 8 pm Register here
Have you noticed the new logos?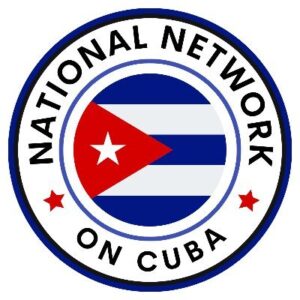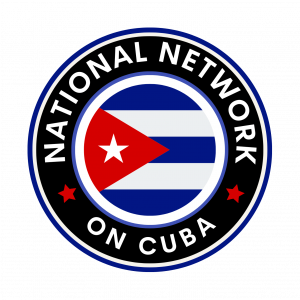 ---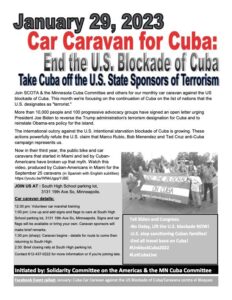 January 29 – Puentes de Amor End the blockade caravan weekend coincides with the 170th anniversary of Cuban National Hero Jose Marti's birth. Check out the @NNOCuba on twitter and @NationalNetwork4Cuba on Instagram for graphics you can use. CubaSi supporters in New York City gathered at the Marti statue in Central Park for a wreath laying. If you do an action Feb 28 or tomorrow, be sure to send a picture from the location when it is happening if you can. [email protected] 
Many previously scheduled events this weekend have been moved so members can attend protests raising their voices against the Memphis police murder of Tyre Nichols.
Facebook event page: https://www.facebook.com/events/3326317647645330
---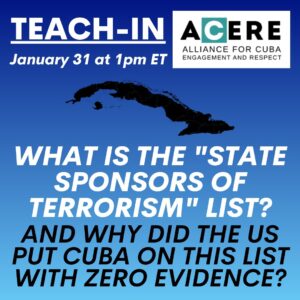 January 31 – 1 pm Eastern | ACERE SSOT Teach-in
The campaign will officially launch right after, on February 2, so please save the date!  If you haven't registered yet, please register here. If you have registered for the previous date then there's no need to re-register.
---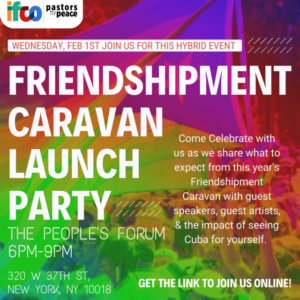 February 1 – 7 m Eastern | 2023 IFCO Friendshipment Caravan Launch Party. Live at Peoples Forum, but online, too. Register
---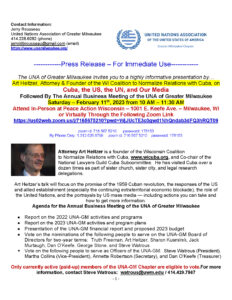 February 11 – 10 am – 11:30 Central Time || Milwaukee, Wisconsin
Art Heitzer, Attorney & Founder of the WI Coalition to Normalize Relations with Cuba, on
Cuba, the US, the UN, and Our Media

Saturday – February 11th, 2023 from 10 AM – 11:30 AM
Attend In-Person at Peace Action Wisconsin – 1001 E. Keefe Ave. – Milwaukee, WI

---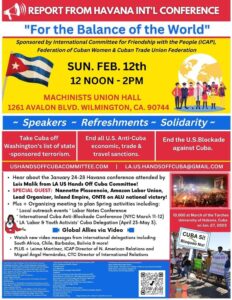 February 12 – noon to 2 pm Pacific Time | Los Angeles area | In person only at this time
---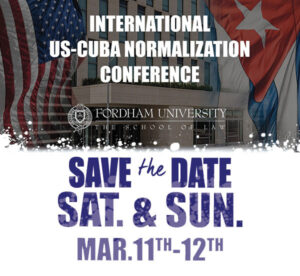 March 11 – 12 | US-Cuba Normalization Conference, New York City
In person and virtual registration is now open. For more information or updates
us-cubanormalizationconference.org
To pre-register for in-person or virtual attendance PRE-REGISTRATION