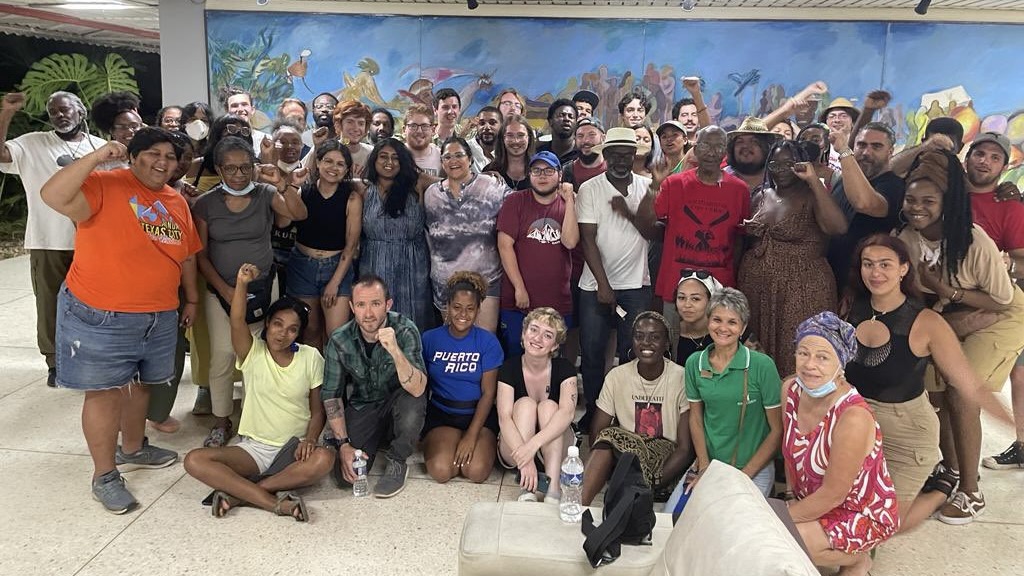 Several of our May Day brigadistas were detained, harassed, threatened with jail time & had electronics taken by US Customs/Border Patrol on return from Cuba today. In face of persecution, we reaffirm our right to travel to Cuba. SOLIDARITY IS NOT A CRIME – THE US BLOCKADE IS!
This is an onslaught against Cuba solidarity activism. NNOC stands with The International People's Assembly and US Hands Off Cuba members detained returning from Cuba this week; as well as
@APSPusa, @Puentesdeamor1, Puerto Rico CSC & Oklahoma activists who have been targeted by the US government this year.
The US says Cuba is a repressive police state, but in reality, we experienced freedom for the first time in Cuba, & when we stepped foot back into the US, we were immediately met with state repression, hostile interrogation, seizure of personal property & illegitimate threats.
Let's not forget that our trip to Cuba was completely licensed & legal. This harassment by the US government attempts to scare & intimidate the US people out of traveling to Cuba & building solidarity with the Cuban people. But we know that our solidarity can never be blockaded!
From the very first US brigades to Cuba, we've been followed, harassed & had our personal possessions seized by Border Patrol & the FBI. Today, we were interrogated clearly in a political nature, with questions designed to obstruct our movement against the blockade.
Above all, this backlash is a reminder of why our work is so important. United together, we'll never back down! Join us in calling on Biden to LIFT the Blockade, take Cuba OFF the list of "State Sponsors of Terrorism," and give Guantánamo BACK to Cuba. #MayDayCuba2023 #OffTheList